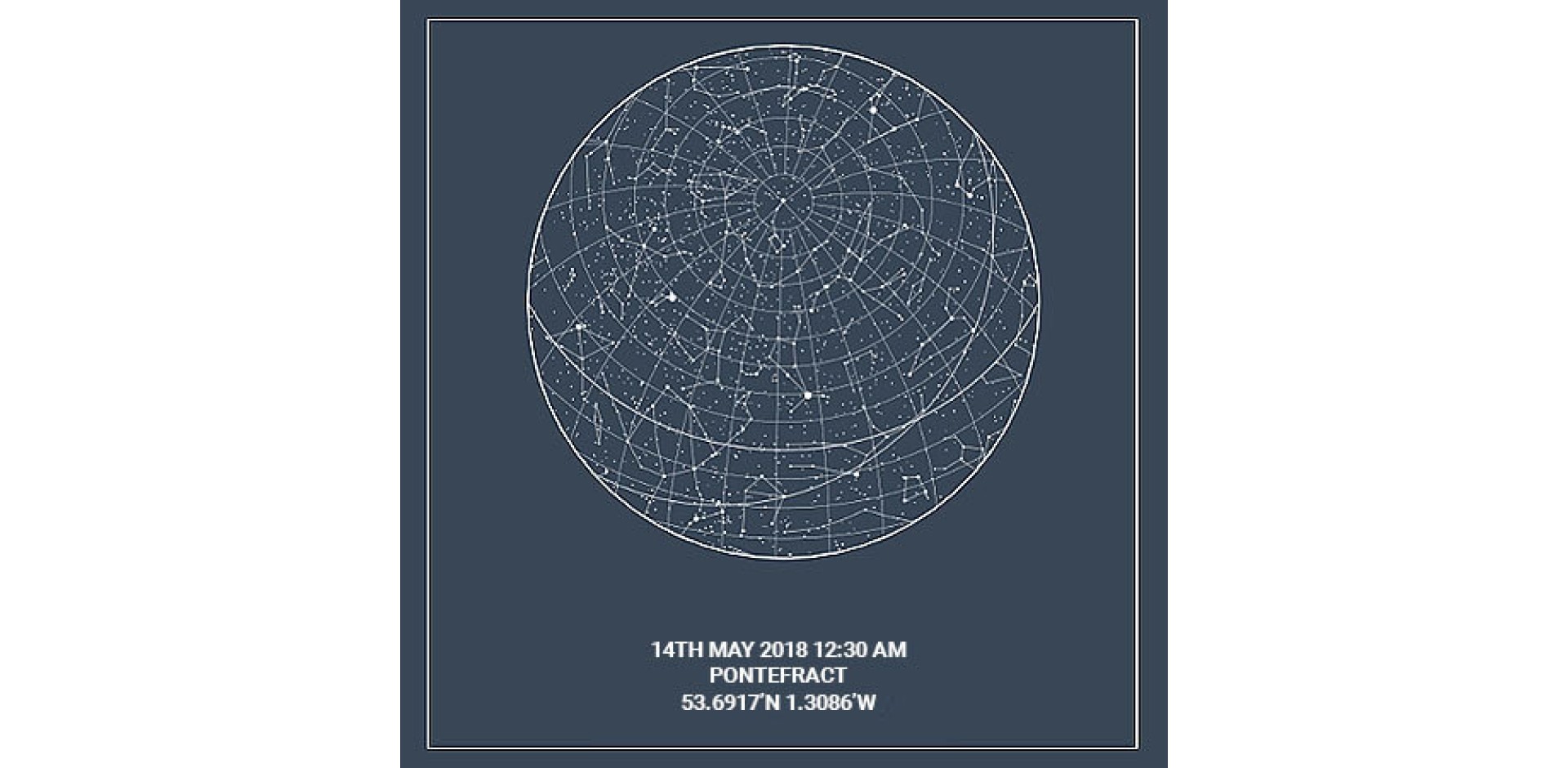 Enter the date, time and location
We can't make a personalised star map without the right details, so enter the location of the event - which may be a birthday, anniversary, first date etc - along with the time and date, so we can get the right coordinates and capture the stars just as they were on that special night. If you wish to customise it further, there's also an option to add in your own personalised message for display too.

Choose your theme, add your title and message
Our star map gifts and mementos come in a range of different colour themes to suit any home, plus we also offer a range of other options to personalise your star map, such as displaying the moon, constellations and time. Then choose a title to go at the top of your star map. Whatever you want to say, now's your chance!

Product type, style and size
This is where you choose whether you want your star map printed as a landscape or portrait piece, plus whether you want it produced as a canvas print, a framed poster, a digital download or a plain print and your preferred size. We guarantee that all of our products are of exceptional quality and we'll even print your map on the same day if you order before 3pm, Monday to Friday!