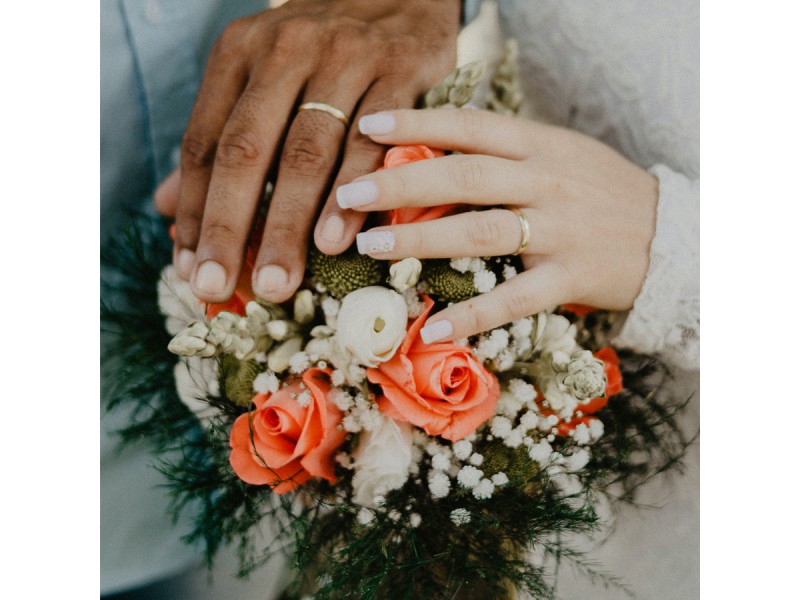 ---
10 Classic Wedding Photography Shots

The birds are singing, the flowers are in full bloom ─ yes, summer's finally here ─ and that means it's wedding season! Just as with all aspects of your wedding, planning a 'must have' shot list with your photographer is essential. Shot lists are usually quite large, but as canvases become more popular as a supplement to the traditional albums, we've picked ten classic wedding shots that we feel you'd be proud to
display on your wall
as a symbol of the happiest day of your life.
The dress

A really popular contemporary shot is of the wedding dress hanging up on the door of a wardrobe. It simply but effectively symbolises the journey from single to married life, whilst showing off the design and intricacies of the dress in question.
Bridal Preparation

Bridal prep is another very modern addition to the wedding album, and it's a lovely way to tell the story of the day. Choose something personal like the bride's mother helping with the veil or zipping up the dress.
Bride with bridesmaids

The bridesmaids will most likely be close friends and family members and are an intrinsic part of the celebrations. Having a picture of them posing with the bride can help to break up the display of bride and groom images on the wall.
Groom prep with father

Let's not forget the groom! A lovely touching moment worth recording could be the groom's father helping with his tie or buttonhole – and will complement the similar image of the bride and her mother.
Groom waiting whilst bride walks down aisle

The bride walking down the aisle is a classic 'must have' shot. Ask your photographer to add context to the storytelling by shooting a little wider to capture the groom nervously waiting at the altar.
The vows

The moment the couple exchange vows is a tricky one to photograph, but if you nail it, it can be magical. Your faces will show excitement, happiness and a bit of nerves ─ perfect for really open, honest and memorable photos.
The rings

A close up of the rings being exchanged is a must! This is a great shot for the wall if you're both are a little bit shy, because it completely encompasses the whole experience of the day without your faces being on show.
You may kiss the bride...

And you're married! The first kiss as a married couple is such a treasured moment that capturing it is the most important shot of the day. This looks great
on a canvas
in the happy couple's bedroom.
Signing the register

Another classic shot that symbolises the life-long commitment you've made to each other. This can be a beautiful picture in the right environment, and some churches or registry offices have specifically laid out areas to enhance the background for this photograph. Check with your venue and if it looks like a suitable background add it to the list!
Couple portraits

Whisking the couple away for an hour after the ceremony while the guests dive into the buffet allows for some wonderful photo opportunities. Help your photographer by finding a local beauty spot that'll add some value to the background. A decent photographer will take a selection of portraits, but it's worth letting them know whether you prefer natural light or the drama of off camera flash.
Tags wedding photography, couple portraits
---