---
Calming images for anxiety sufferers

Choosing calming images in your home can help to create a relaxing atmosphere for you and your visitors. Not only that, but if you suffer from anxiety, selecting calming image themes for your interiors can help to keep you grounded, and provide inspiration or distraction for your anxious mind when things start getting on top of you.

Here are some ideas of the types of images you can use to help keep you calm and comfortable in your personal space.
Patterns in nature

Have you heard of fractals? These 'never-ending' patterns occur in nature in loads of different ways and looking at them activates the parasympathetic nervous system, which is our "rest and digest" state, where we are at our most relaxed – and hungry!

If you fancy fractals on your wall, here's a bunch of examples found in nature:

● Romanesco cauliflower
● Snowflakes
● Frost crystals
● Vein systems in leaves
● Peacocks
● Pineapples
● Seashells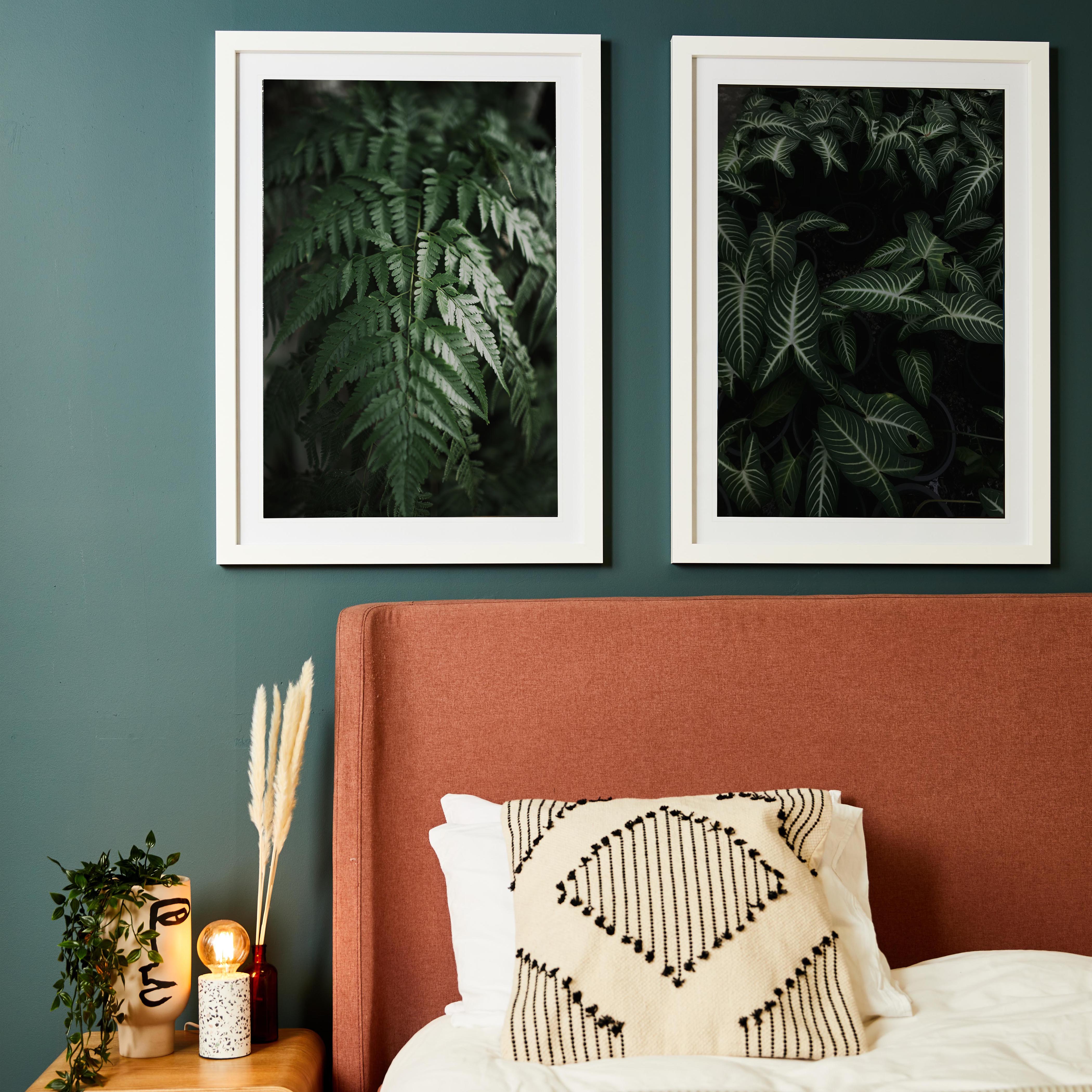 Guided Imagery

For guided meditation it's common to visualise a relaxing place as part of the practice, often with the help of a teacher or a descriptive recording. People who find it tricky to visualise can find it useful to look at a photograph of a relaxing location while they meditate.

In a room where you spend time mediating, you can choose from a number of calming image themes to join you on your journey into yourself:

● Beaches
● Forests
● Sunny, rolling fields
Holidays for your mind

Going on holiday is a great way to relieve stress, but sometimes we aren't able to get away. For those occasions, it's great to have the option to go on a little mental vacation every now and then.

When we look at a calming image of somewhere we'd like to go, or even somewhere we've already been on holiday, it lowers our stress levels and increases our sense of peace and wellbeing. Here's some tips for choosing holiday wall art to increase your sense of inner calm:

● Keep it tranquil and focused – choose peaceful photos with positive associations if you've picked one of your personal memory snaps
● Photos of the natural world have the inherent power to calm your nervous system
● We love the calming effect of waterfalls, lakes and the ocean
● Images of somewhere you've always wanted to go will inspire you and help you look forward rather than back
● For animal lovers, you can't beat wildlife snaps of your favourite beast to bring a smile to your face – or even your own pets if that special bond is something you find solace in

Bring a smile to your mind

Nothing beats the anxiety demons like a good giggle; if you find a picture that makes you smile or laugh, what better way to lift the spirits than popping it on the wall and looking at it every day? Give it pride of place in your home to help increase your peace.


Now you have some ideas to improve your wellbeing by using wall art as a tool, we hope you find the very best calming images for you to display in your home and help you relax and unwind.

Tags calming images, patterns in nature, nature photography, photography ideas, fractals, realxing images, relaxing photography, calming photo prints, guided imagery, beach photogrpahy, holiday photography, holiday photo prints, personalised photo prints, custom wall art, personalised canvas prints, poster prints, picture frames, photo frames
---