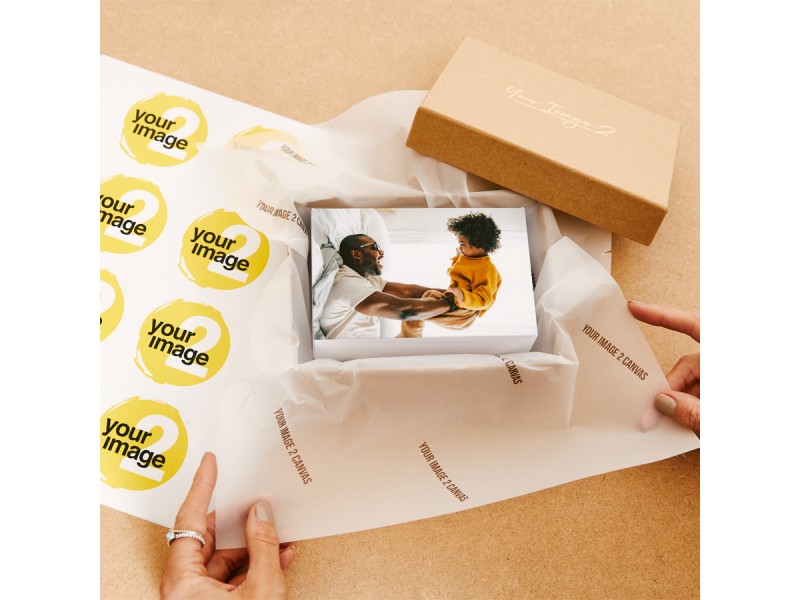 ---
5 Inspirational Canvas Print Gift Ideas
As regular readers of our blog will already know, we love to share different ideas to help you get the very best from your
canvas prints
- and as Christmas gets ever closer, this could be your last chance to think about how you could use a canvas print as a fantastic Christmas present We've looked at plenty of different ideas over the year, so here are some additional and slightly more unusual ones that you could consider.
Newspaper clippings
Our lives are full of interesting events and some of these even make local or national press. Okay, so this won't apply to everybody, but if you have a friend or family member who has had a brush with fame over the past 12 months, it could be a fantastic idea to commit their success to canvas. Newspaper clippings don't age well; even if you keep them in an album or plastic sleeve, the newspaper will eventually turn brittle, fade and take on an unattractive yellow tinge. If you have a news clipping that relates directly to a loved one, why not scan it onto your computer and have it a immortalised on a long-lasting canvas print and present it to them as a highly personalised Christmas gift?
Poetry
Got a special message that you want to send to a loved one this Christmas? Then you don't need to limit yourself to just a picture; although allegedly 'a picture can speak a thousand words', by adding some text you can double the impact and make your Christmas gift even more personal. Collate some ideas that you'd like to include in your poem and set to work - you can even find an online service that will create a bespoke poem for you if you're not sure you're up to the challenge yourself. Then all you need to do is use some basic software to select a picture or 2 to accompany your poem, organise it into one image and send it off for printing onto canvas. You can set the poem down the middle of the display area with a photo either side, or choose a photo with lots of blank space for you to superimpose your poetry on top of.
Sporting heroes
If you have a budding Olympian in your midst, why not find a stock image of their sporting hero and use it as an inspirational Christmas gift? By presenting this on canvas, the recipient can hang it on their wall as a source of daily inspiration and a reminder of what they're setting out to achieve. Of course, this gift idea doesn't just apply to those who are intent on achieving sporting success - you could simply choose their favourite sports personality as a Christmas gift that shows them that you've thought about their hobbies and interests.
That's entertainment
A particularly great Christmas gift idea for the younger members of your family, you can latch on to their favourite band or singer as an idea and print a great picture onto canvas for them. This is a much better way of displaying these images than simply tearing a poster out of a magazine – the quality of the canvas print will ensure that this wall decoration will last much longer and look much tidier than the alternative. You can even extend this to their favourite film star too.
Kids' drawings
Anyone with children knows that they return home from school with bundles of self-styled artwork. While it's lovely to try and display as many of these as possible, they do look a little tatty overtime. Why not surprise your partner or the children's grandparents by selecting a bright and colourful drawing done by one of the little sweethearts, and have it printed on canvas as part of their Christmas box?
There are absolutely no limits to what you can
print onto canvas
, so you can really let your imagination run riot!
Tags photo gifts, canvas print
---