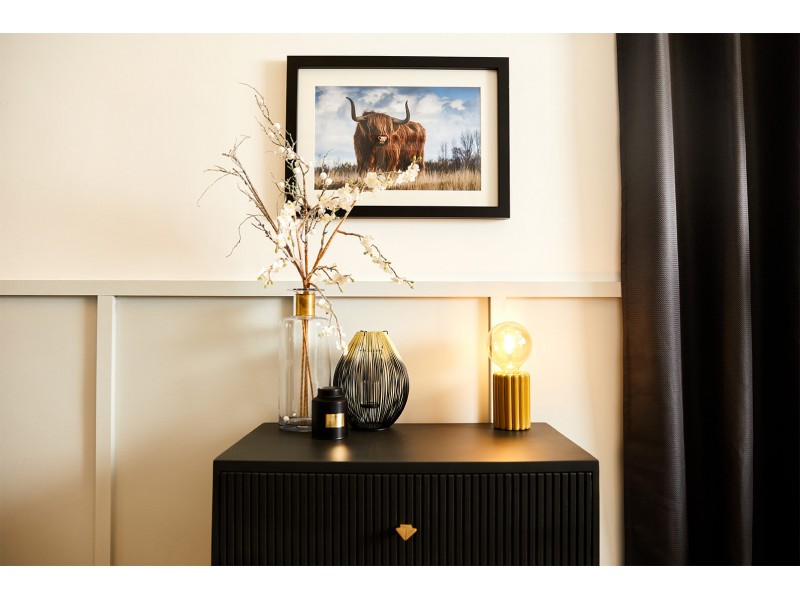 ---
Tips for decorating a rental property

There's nothing more exciting than being handed over the keys to your new place and getting the opportunity to turn it into a home — here are some tips and tricks for decorating a rental property so you can inject some personal style into your living space.


Work with the landlord

Before you start ripping out walls or painting the bathroom in shocking pink, let us be crystal clear – you MUST check with your landlord before making significant or permanent alterations to their property and be sure to get any agreements in writing. You've got to protect that deposit and play by the rules!


Make a house a home

Here's some ideas to get you thinking about low-impact ways to put your stamp on the place:
Get some paint on the walls – whether your landlord wants you to play it safe and you're simply sprucing up a tired paint job, or they're more adventurous and you can go bold, get out your overalls and do it!
If paint is a no-go, consider reusable/removable wallpaper as an alternative method of brightening up your space in a way that will keep that landlord happy.
Make your space feel like home by displaying art that you love – place it on your walls, on shelving or even a large piece propped against a wall can look super stylish.
Create a cohesive, finished look using soft furnishings such as rugs, curtains, cushions and throws.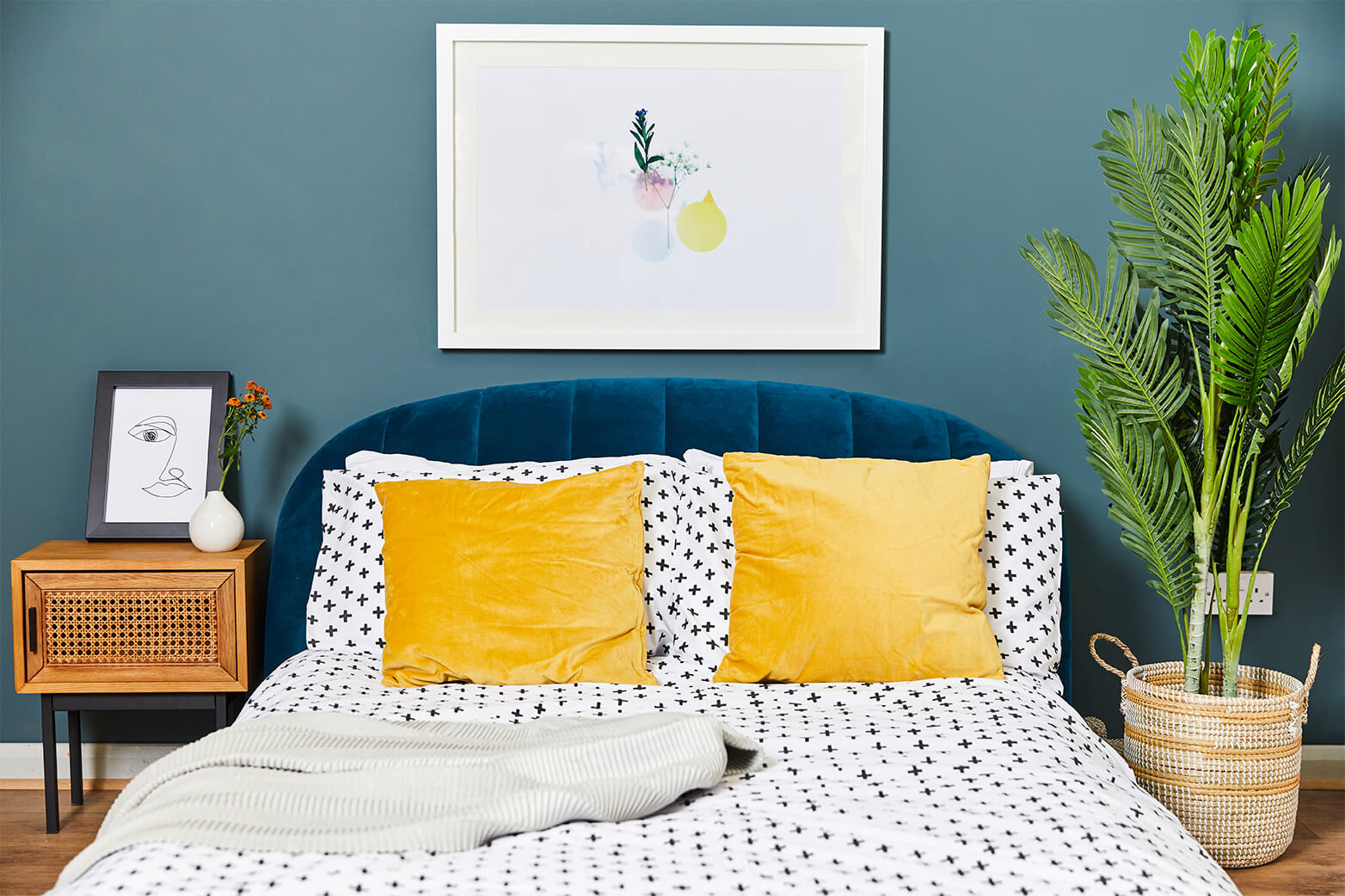 Personalise your space with canvas prints

Canvas prints are a great way to personalise your space – cool prints for the kids' bedrooms, stylish images that complement the existing décor, delicious food photos in the kitchen to whet your appetite, and a family portrait for the lounge – nice!

Rental-friendly picture-hanging

Want to hang up your photos or canvas prints, but you don't want to make a hole in the wall and risk that deposit? Try out these alternatives to getting out the hammer (remember to get the landlord's written consent before taking the plunge!):
Use existing picture rails by affixing D-rings to your print and hanging from a picture hook with wire – get creative here and use hanging material or change up the picture wire for chain, ribbon, rope or leather straps.
We absolutely love adhesive strips as a strong, low-impact way to hang pictures and other decorations. When you're decorating a rental home check out Grillo Designs' book "Home Sweet Rented Home", as she uses adhesive strips in tons of creative ways.
Adhesive hooks are also a great options as they stick right to the wall and peel off when it's time to leave, simple!


We hope this has given you some useful tips to help you create a more personalised space. Now put your feet up, relax, and take a look at all the options we offer for decorating a rental property with gorgeous images that will make your apartment or house feel like home.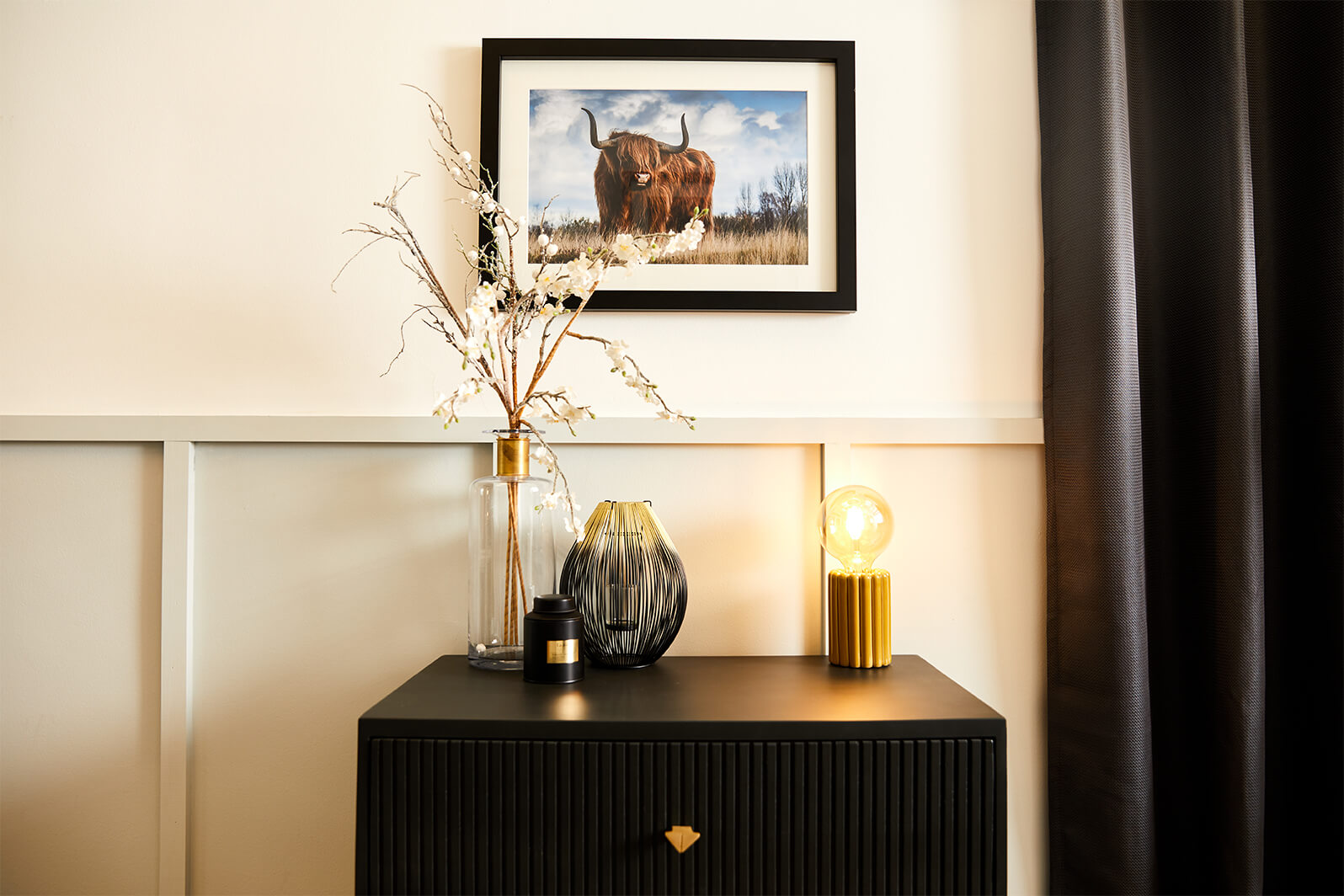 Tags decorating a rental property, wall art, home decor, framed poster, canvas print, framed picture
---
Posted by Laura on 10 May, 2021
Related Products