---
Ten cool indoor family photo ideas to try

If you're looking for some unusual indoor family photo ideas you've come to the right place, because today we're going to be talking all about family snaps!

So grab your granny, grab your tripod, flash and camera, grab your 'Sunday best' and let's see if we can inspire you to create some cool family photos for the album or your wall.


Chilling on the sofa

Use the natural light in your living room, plump up the cushions and get everyone together on the sofa for a great family snap. Dress up fancy and pose for a formal shot, or wear what you like and get some more natural, casual photos of you all enjoying each others' company.
At work with mum or dad

This is one of our favourite indoor family photo ideas to try for families with toddlers or young kids. Getting a snap of your young children at work with a parent is lots of fun and you can tailor it depending on which job they have. Got a uniform? You can both wear one. Got a desk? Your toddler can sit at it in a tiny suit. You've got loads of scope here, so have fun with it.


Get in the kitchen

The kitchen is a great place to get family photos; you can place everyone where you want them and get them to say the obligatory cheese, or you could get everyone stuck into an activity like cooking or baking and see what photos emerge as you snap away while they're animated and engaged.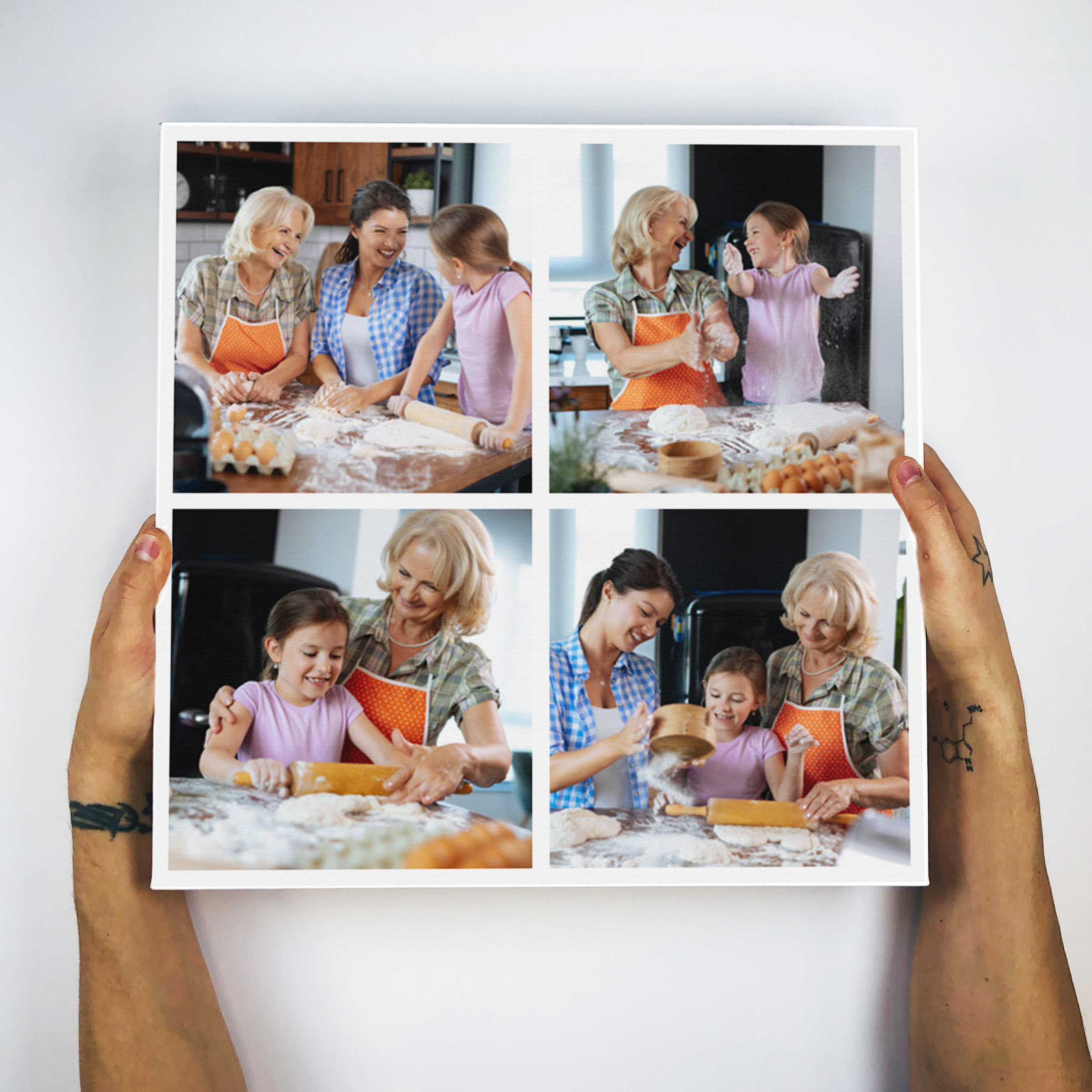 It's playtime

For some fun photos of the family enjoying themselves, rummage through the games cupboard and pick out some board games to use as props for the photo shoot. Some great games to use for this are:

● Charades
● Scrabble
● Trivial Pursuit
● A murder mystery

For energetic photos full of laughter, you could even crack out Twister and get some truly topsy-turvy angles!
Seize the staircase

Make use of the elevation offered by your stairs for either standing or seated shots that allow you to get a good view of all the family.

Bedtime

Get some photos of you all sat together on the master bed for some cosy family photos. Or take a sweet snap of the young ones, all curled up with their favourite teddy – you can even print and frame these shots for a great gift for granny and grandpa.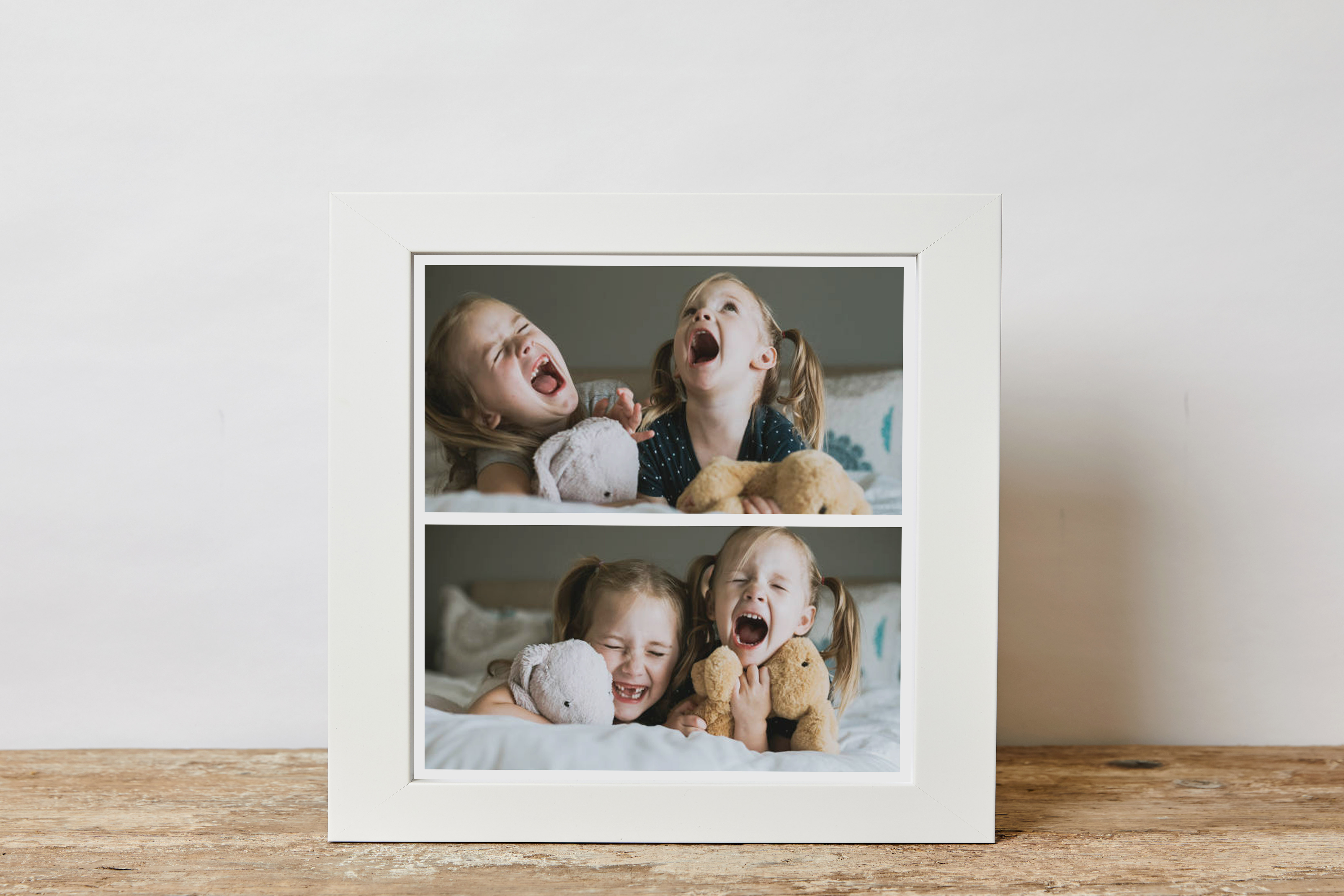 Don't forget the family pet

Snuggling up with the dog, cat or tortoise makes for a lovely photo which includes the whole family – use treats to encourage them to stay put! Or go for some action shots while you play ball or chase the mouse with your furry friends.
Takeaway time

For a fun casual photo order pizza in, set it out on the table and get everyone to tuck in whilst you capture a bunch of photos of people stuffing their faces with their favourite fast food!


Christmas time

The moment just as everyone starts unwrapping their gifts on Christmas morning makes for an awesome festive family photo. Of course there's also the obligatory dinner shot around the table, or don your favourite Christmas jumpers for a light-hearted take.

Reading

Reading a book to the youngest member of the family in the nursery under a fluffy blanket makes for a cuteness overload no one can resist.


These indoor family photo ideas are here to give you some ideas but feel free to build on them or think up your own, and send us any you fancy showing off on canvas or as a photo print.



Tags personalised photo prints, canvas, photography ideas, poster prints, framed prints, picture frame, wall art, photography, personalised gifts, custom home decor
---
Related Posts
By / 29 July, 2022
Hot on the heels of our last 'indoor'-inspired blog , this time around we're looking at cool outdoor family photo ideas to try out with your clan. With ten tips to choose from, we hope they'll provide some creative inspiration for some spectacular sn..