---
Take our one year photo challenge!

With the New Year we always love setting new creative goals, and our one year photo challenge will inspire your inner pro photographer if you're looking for a cool project to get your teeth into.


What's the goal?

This fab photo challenge will improve your camera-wielding abilities no end, helping you to hone your skills with every snap – and who knows, you may see a marked improvement when you get to the end and reflect back on your images.

At the end of the year, you'll also have a collection of beautiful photos that you can make into a collage, which in turn could make a touching and heartfelt personal gift for your nearest and dearest. Or if you prefer, you can get them made up into a framed display and keep them all to yourself.

Alternatively, you could create a dedicated photo album as a keepsake, or if they're really impressive, maybe you could even set up a little Etsy store and sell them!
Preparation

First off you need to do some project preparation and ask yourself some key questions:

● Are you going to treat the project as a personal one, or a professional one?
● What equipment will you use? It's best to be consistent throughout for continuity.
● Is it going to be a gift for someone?
● How will you present the photos? Canvas, collage, prints, in an album or online?


Photo challenge theme ideas

Here are a few great ideas for your one year photo challenge – but you may come up with something else.

Family members

We love the idea of taking a photo each month of the same family members. For impact, take the shot at the same time of day, in the same location, with the same poses. A baby is a great year-long study, as you'll see the change in them pretty clearly, but any individual or group will work well.


Nature through the seasons

Find a beautiful nature scene you want to photograph and set up your frame in a way that will show the seasonal changes as you head through the months – choose a location with sentimental value to someone you know, to make an extra special heartfelt collage gift at the end of the challenge. The changing colours and light quality will paint a lovely story over the year.


Urban Space

If you live in a city and you're the adventurous type, get out walking and scout out the most impressive street art to photograph. This is a challenge which will encourage you to get exploring and look at your home turf with fresh eyes, while offering some vibrant urban images to collect or display.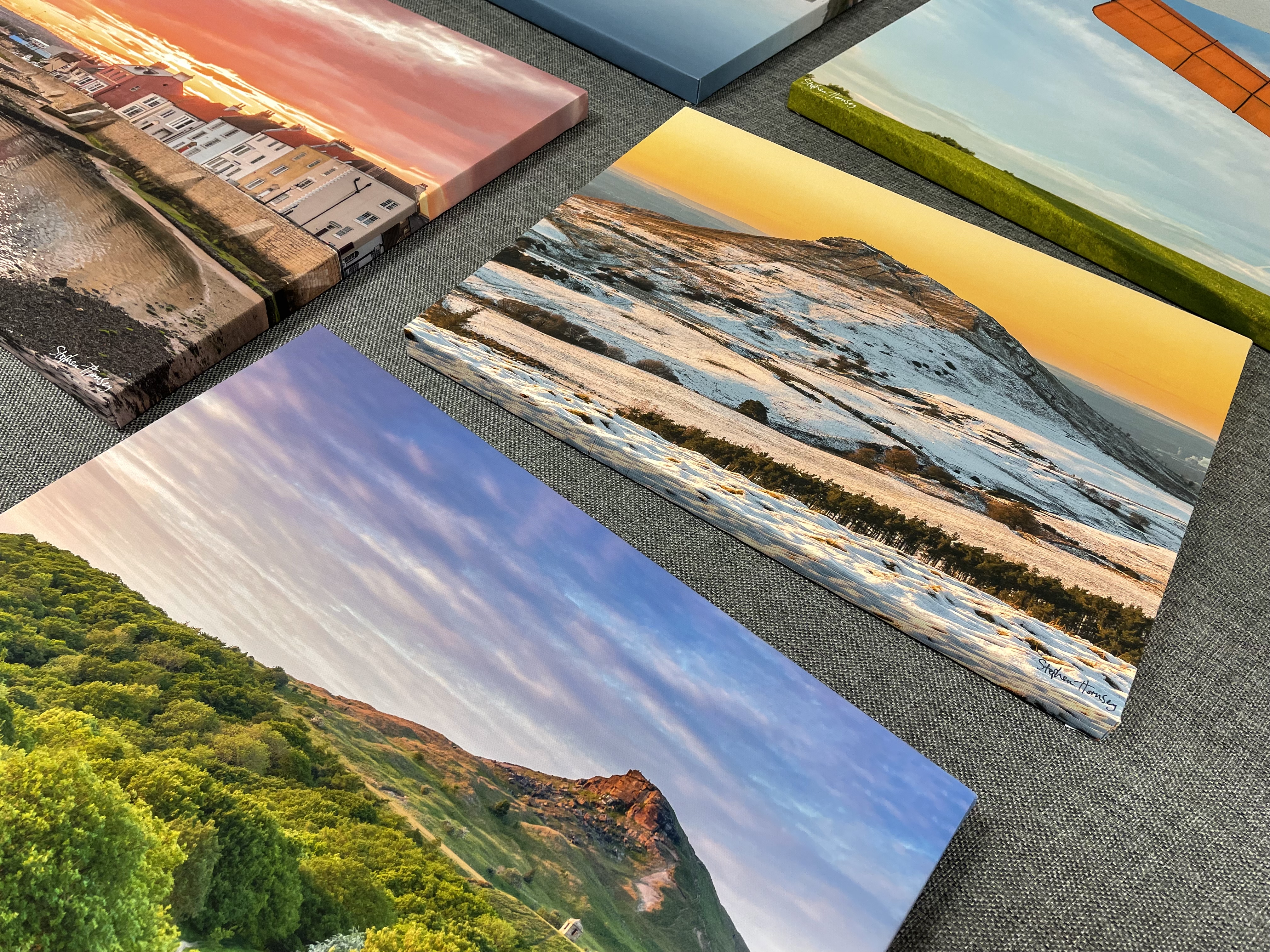 Self-portrait

We love getting back to basics and taking self-portraits is an easy yet interesting photo challenge. You can make this as simple or complex as you like, experimenting with equipment, lighting and poses to create a study of self-portraiture which will support your growth as a photographer.

Now you've got some fabulous ideas to get started, we can't wait to see what you come up with for your one year photo challenge!

Tags collage print, collage, canvas, canvases, framed prints, canvas prints, canvas frame, photo frame, poster print, collage, custom frames, personalised print, personalised wall art, photography
---
Related Products