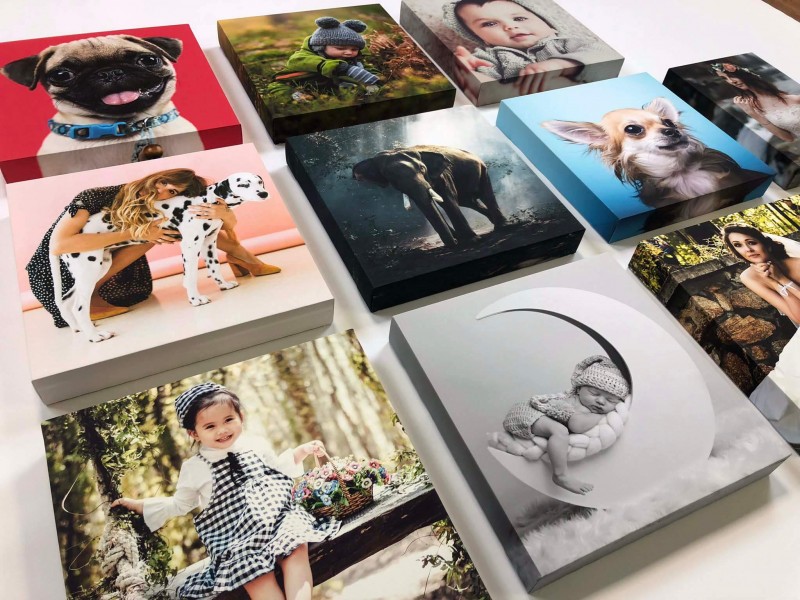 ---
Unusual Shaped Canvas Artworks

We expect to see canvas paintings and prints as rectangular or square – but take a look at these mavericks who pushed the boundaries by getting creative with unusually shaped canvas artworks.
Elizabeth Murray

Abstract painter Elizabeth Murray was best known for her cartoon-like style and larger-than-life artworks which were painted on shaped canvas. Her oil painting "Bop" (2002) looks like a stolen piece of scenery from a kids' TV channel in the 90s, with all sorts of different shapes of canvas cut outs – cloud-like, some shaped like jigsaw pieces, zigzags, all with bright, bold, contrasting colours.


Carmen Herrera

Cuban-American Carmen Herrera spent much of her formative years as an artist working with canvases of different shapes. Amazingly, Carmen was the first person to use acrylic paint in Europe, in 1948, and she didn't sell a painting until she was eight-nine years old! She was well-known for her investigations into shape and exhibited a number of tondos, which are circular artworks. This piece, "Azul y Rojo", was painted in 2019.


Sam Gilliam

We thought we'd seen everything – then we saw this work by African-American colour-field painter and lyrical abstractionist painter Sam Gilliam; Sam's works involve canvas painted and hung, sounds normal so far right? These works are different in that the canvas isn't mounted on a frame at all, it hangs like a cloak on a hat-stand on the gallery wall!


Richard Smith

Richard Smith was a British artist whose abstract pieces drew inspiration from popular culture, advertising and mass media; he explored conventional shapes and sizes of traditional art which resulted in huge, billboard-sized canvases in irregular shapes. This artwork, "Gift Wrap", was made in 1963 and was inspired by the American cigarette brand Richard smoked at the time.


Peter László Peri

They say Hungarian artist and sculptor László Peri was first to paint on shaped canvas; he changed his name to Peter when he moved to England in the 1920s. His artwork focused on geometric shapes and was an important part of the constructivist movement; take a look at his most popular piece, "In Front of the Table" (1922) here.

One thing's for sure, you can always trust artists to continue to push the boundaries of what art is, and take it in new directions. So if you're ever tempted to believe that paintings are all formulaic square or rectangular pieces, remember there are some amazing pieces out there on shaped canvas too!
Tags personalised canvas print, wall art, best canvas prints uk, poster print, unique artwrok, home decor, custom canvas, diy wall pictures, quality canvas, hand made wall prints, made to order canvas prints
---