---
So you've decided on a photo collage canvas as a special gift for someone you love, sounds like a fabulous idea – but where are you going to find the best images from to fill this gift with magical memories? Here's a handy guide to help you on your way to sourcing the perfect images for a gift that will bowl them over.


Social Media

Social media sites are a gold-mine for digging out photos without having to leave the comfort of your sofa – you don't even need to get up! There's a bunch of different apps and sites you can download from: Facebook and Instagram would be where we'd recommend taking a peek first. Things to bear in mind when choosing photos from social media:

● Image quality – we want to keep those snaps looking sharp
● Image shape – do you want rectangular or square images (or a mix)?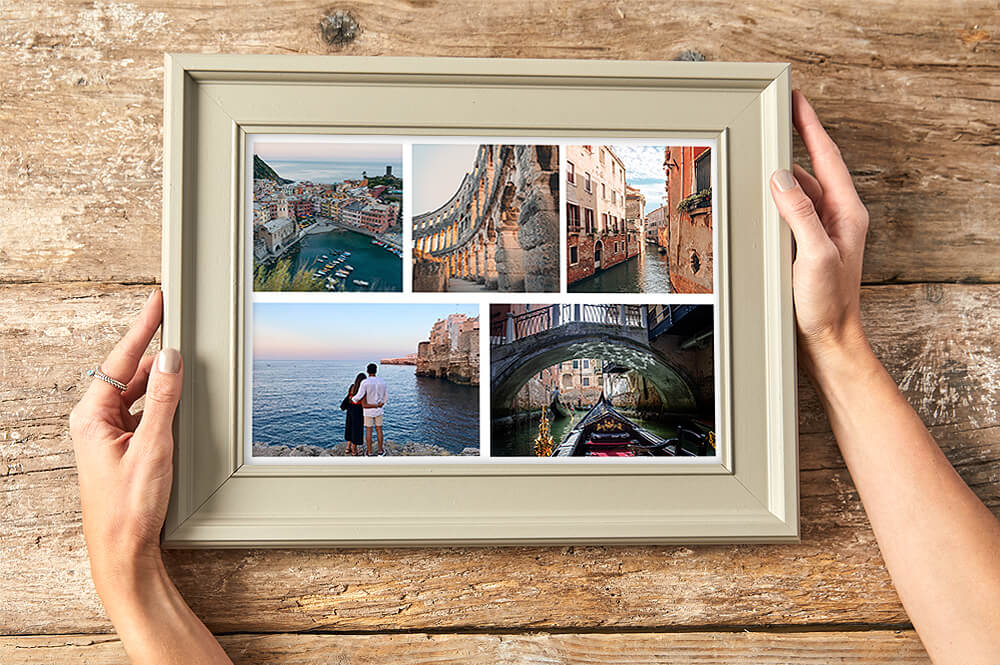 Check your digital storage

Another one for those who want to remain planted firmly in their chair; check your digital stash of photos for any gems that will suit the photo collage canvas you want to create. We're talking about scouring through your PC, any memory cards from digital cameras, photos sent through Whatsapp or other messaging services, looking through your photos in your phone and any digital backups you have – this might be on the cloud or a hard-drive. Leave no stone unturned in your search for the greatest photos!


Pick up the phone

Now it's time to get on the blower and call up the recipient's close family and friends and see what they can help you with. You can ask them to look for physical photos, we recommend asking:

● Lifelong friends if they have any snaps of the school years
● Family if they have access to any good baby/family/fancy dress photos
● University buddies if they have any old boxes of photos they could have a look through or send on to you
Send us the snaps!

Once you get your hands on these precious photos you can upload, email or transfer them to us - make sure they are JPEG or PNG files no larger than 20MB - or you can use snail mail if you prefer the old-fashioned way.

Don't worry if they're not in the best nick, with our photo restoration service we can get them looking picture perfect in no time! We're looking forward to helping you create your photo collage canvas, we can't wait to see which snaps you choose!






Tags photo collage canvas
---
Related Products