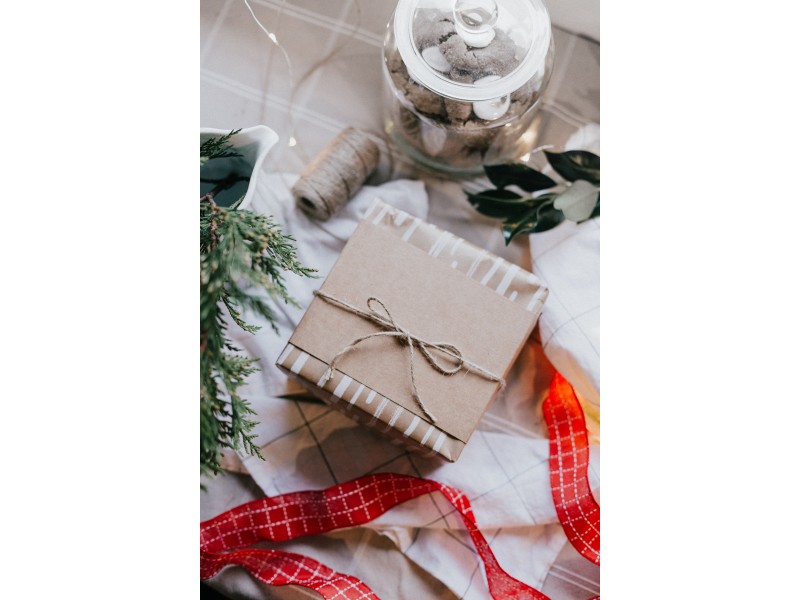 ---
Personalised gift ideas!

Does it get any better than a personalised gift? Whether you're wanting to put a smile on a loved one's face or capture your memories by treating yourself, nothing beats a personalised gift. A whopping £750million was expected to be spent on personalised gifts last Christmas, with the trend for buying something truly unique for family and friends only exploding throughout 2021. So, if you're looking for a bespoke gift but struggle to find that special something, we're here to help by putting together our favourite five personalised presents.
#1 Star Map
A gift that is becoming increasingly popular is a star map. Simply put, all you do, is enter a location and date, and the print will show the stars that were visible from that point, at that moment. It's pretty magical. It's easy to see why this is a frontrunner when it comes to personalised gifts, as it's guaranteed to pull on the heartstrings - if that's what you're after. Better still, our star maps come in a range of colour themes and can be printed as a poster, print, canvas, or downloaded as a PDF. Take personalisation to the next level by including a title, message and optional time and date.
#2 Collage Prints
Why choose one photo when you can choose three, six, 10, or even 24? In a world when we're constantly snapping away on our phones, we know how difficult it can be to choose just one photo. Our collage prints allow you to showcase an entire collection, whether it be from your wedding, your children, your family – or why not a mixture of them all? When it comes to creating collage prints, the opportunities are endless. You even have the choice of canvas, poster or a framed collage print for a special touch. Plus, with 11 templates to choose from, this is your chance to get creative.
#3 Personalised Typography
Imagine being able to capture all the words you'd use to describe a person in one print. Well, our personalised typography gifts do precisely that, and they couldn't be easier to create. Enter up to 36 words after clicking on your desired product, and our generator will put all those words into a custom-made design. You can also add icons, like hearts, footballs, cars, or stars, to make this totally personalised to the person receiving it.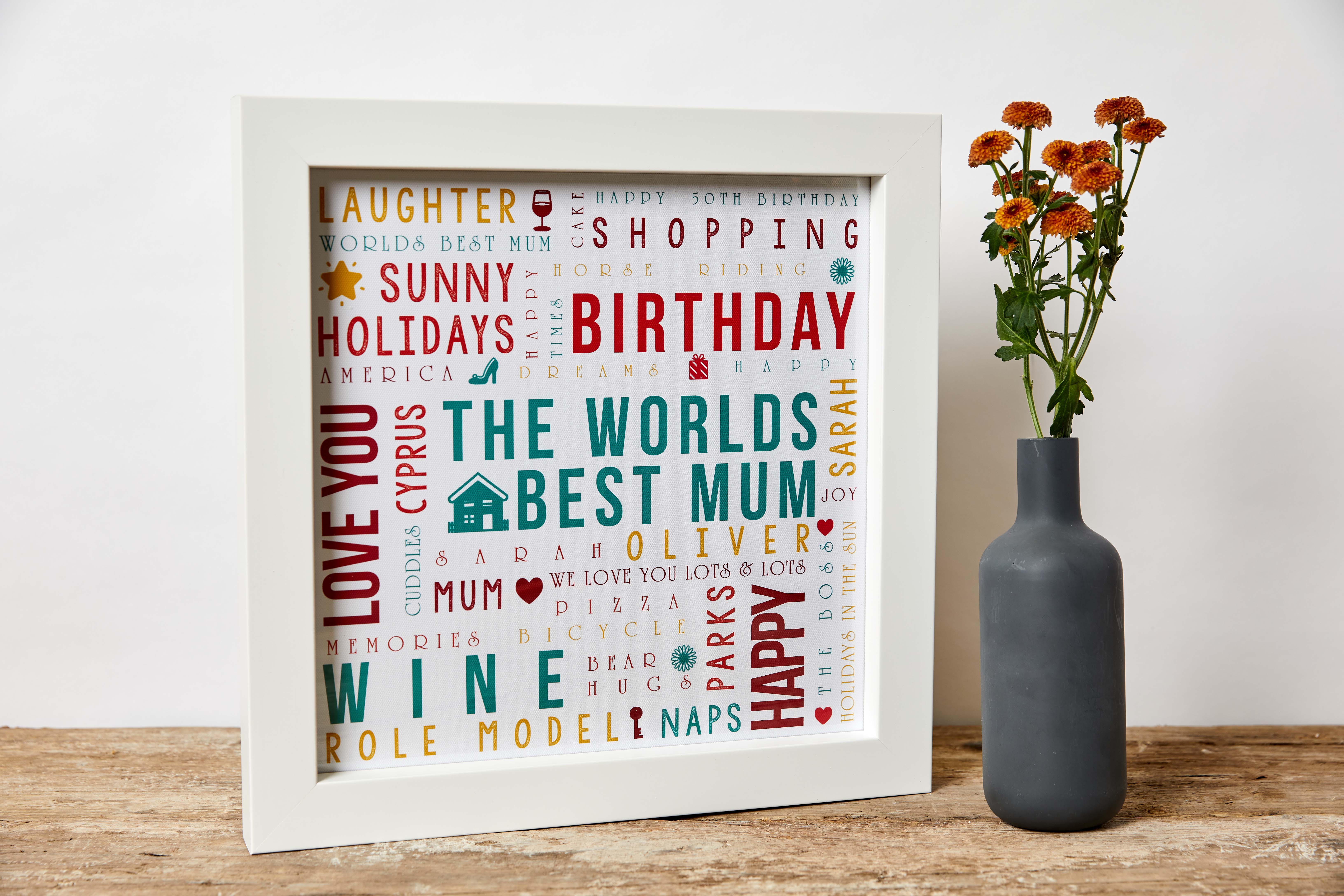 These make great gifts for families, or couples too, not just individuals. They look great in any home to encapsulate all the beautiful things a family has to offer.
#4 Personalised Map

Have you got a memory of a particular place that you'd like to stick on a canvas and remember forever? Maybe it's an engagement, a wedding, a holiday, whatever it is, personalised maps provide a subtle reminder of that special time. This makes a great conversation starter for any home and a fantastic alternative to your typical photo.
#5 New-Born Prints
Why not give new parents a gift they can treasure forever, with a personalised newborn print? They capture all the essential details of a new baby, including their name, date and time of birth, birth weight and even, where they were born. Whether they choose to put this up in the nursery or safely store it in a keepsake box, our newborn prints are a winner every time.

We've given you a small taste of the personalised gifts we have to offer. If you're looking for that perfect bespoke gift, then explore our full range and get customising.

Tags canvas prints, picture prints, free next day delivery uk, collage print, star map print, poster print, framed canvas. framed print, wall prints, wall art, personalised typography, personalised gift, custom gift,
---