---
Personalised word art prints to mark a special memory

Graphic design is all the rage these days, and personalised word art prints are now being used as cool gifts and personal decor, rather than being reserved purely for advertising purposes.

If you're looking for a gift that will make an impact, or want to create a personalised word art piece that will look stylish and keep a special memory or mantra in mind, here are some ideas to help inspire you.


For the career-minded

Romance, family and friends are all fine things to celebrate, but some people prefer to keep their personal growth and goals in focus. Choose five career goals, add a target date to achieve each one, choose a design that suits your style and get yourself a print made. Display this print somewhere that's going to help inspire you every day to make your dreams come true!

A wedding gift

If you want to tell a story all about how two people you know ended up living together in matrimonial bliss, you can do it with a personalised Love Story word art print. You get to write a snippet of your friends' story of love and present it to them as a gift they can treasure. This makes a great wedding gift to commemorate the date they said "I do".
Write your own rulebook

There are loads of "house rules" word art pieces out there, but they're generic and don't reflect your family's personality. So when you move into a new home, create your own personalised household rules and display them to signify a fresh start, complete with the date you moved in. Hopefully it'll help everything to run like clockwork in your lovely new abode!

The baby has arrived

What more important date is there in someone's life than the one when they bring a small human into the world? When you create your custom new baby word art to commemorate a birth, you can choose between a canvas, framed print or a poster to display:

● Baby's name
● Weight at birth
● Baby's place of birth
● Names of the parents
● Plus your own personalised message

You'll get to choose a colour theme too; pink, blue, yellow and grey or green. Such a charming and meaningful idea and a gift any parents would be thrilled to hang in their nursery.


A gorgeous way to remember important dates, personalised word art is such a rewarding gift or a great way to make a statement for your own benefit – call our friendly team if you need any help.

Tags personalised word art, word art gift ideas, personalised gifts, custom word art, persoanlsied typography, dates word art, destination word art, home word art, list word art, love story word art, new baby word art, quote word art, new born gifts, anniversary gift, wedding gift, valentines gift, anniversary print, new home gift, housewarming gift, first home gift
---
Related Posts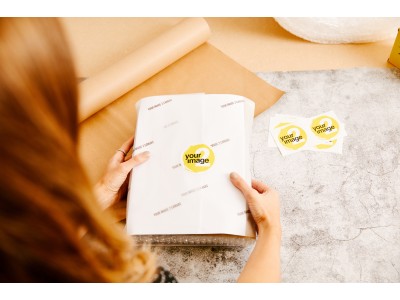 By / 23 June, 2022
There's tonnes of great thank you gift ideas you can give to express your gratitude to someone who's helped you out, it's all a matter of personality and taste. Here's a quick list to help you pick out the perfect thank you gift to say cheers!..
By / 05 July, 2022
Welcome to our guide to making a fabulous photo collage canvas; we've got five ideas for how to make a high quality, fun, personalised collage canvas which you'll be proud to hang on any wall. Once you've got your theme figured out it will simply ..