---
Our tips on how to take the best family photos

After the long lonely lockdowns, it's lovely to be able to get together again – so here are our tips on how to take the best family photos for when you next manage to gather the gang together!


Make a mood board

Get yourself onto the internet and get searching for inspiration – Pinterest and Instagram are your friends here! Make a mood board so you have an idea of what you're trying to create and to help you to get some ideas for set-up and framing.

Get your kit together

Choose what you're going to use to take your photos: most people choose a DSLR camera, but you can use your smartphone if that's all you have to hand. You don't need expensive gear to take a great family photo, as most modern smartphones have a perfectly good camera for getting high quality family snaps – the iPhone even has the capacity to take professional level photos! If you're going to be in the photo yourself, make sure you have a wireless trigger to use.


Location

If you want to take the best family photos, we always recommend taking them outside – this way you don't have to mess around with any lighting, as you get to use nature's lamp, the sun! Choose a location that fits with your mood board and make a plan for when you want to shoot. Handy tip: take your photos an hour after sunrise or an hour before sunset; these times are called the magic hours and will make all your photos look gorgeous.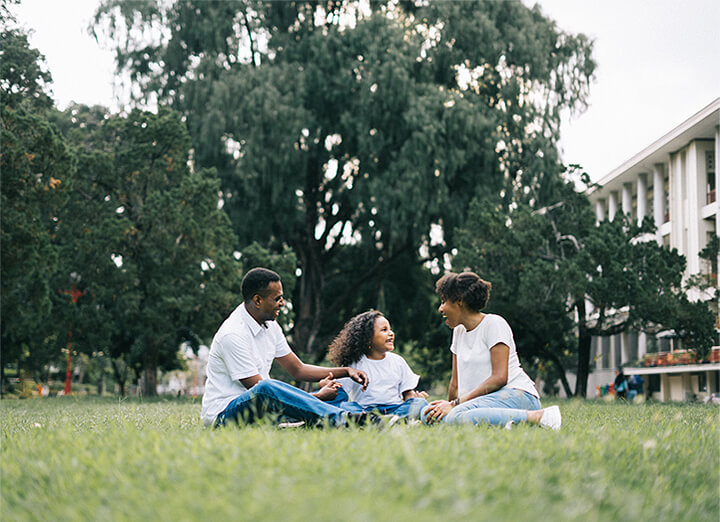 Dress to impress

Refer to your mood board and plan what everyone is going to be wearing – if you're feeling really fancy and want to make it a slightly more serious affair, you can hire someone to come in and do hair and make-up for all the family.


Loosen up

Kids are generally easy to photograph well but adults often need something to loosen them up. Now we're not suggesting party levels of booze or anything here (always drink responsibly!) but crack open a bottle of wine or two and you'll find everyone starts to relax a little – this is when you'll get the best family photos.


Cosy up!

If you've got a big family you want to make sure they all get in the shot, but remember that no matter what size your family is, you want to be up close and personal with everyone in the photos – negative space between people in the shot looks unnatural.

Printing plan

Once you've got the perfect family photo, you can send it off for printing – canvas is a good option if you want something that looks great and will last. You can even choose one of our picture frames for a beautiful classic finish.

Now you've got some easy tips on how to take the best family photos, you can start planning today – don't forget to let everyone in the family WhatsApp group know all the details!

Tags Family photography, family portrait, canvas print, picture frame, photographing my family, framed photo
---
Related Products