---
Interior design spring cleaning tips

Put the mop down and spruce up your actual interiors as part of your spring cleaning agenda. Refreshing a tired atmosphere with a few simple interior design adjustments that help you enter the new season with a spring in your step!


Out with the old

First off let's take an honest look at your soft furnishings to see which of them are showing signs of wear. Any rips, tears, pulls or fading means it's time to go!

Here's a checklist of fabrics for you to work through:

• Towels
• Bedding
• Tea towels
• Throws
• Cushions
• Wall Prints
• Curtains
• Rugs

Look with fresh eyes

It might be helpful to have a second pair of eyes to help with this one, preferably a friend or relative who you know will be honest with you.

Walk into each room, look with a critical eye; which items don't fit the overall vibe in the room? Does anything look out of place?

Collect these items and sort them into piles to:

• Donate – charity shops will take most items if they're in good condition
• Recycle – you can do this at the tip or in your recycling collection box, depending on the item
• Repurpose elsewhere in your home
• Throw away – either in your regular rubbish disposal or by taking a trip to the tip
• Gift to a friend or relative – one person's trash is another person's treasure!
• Sell – get yourself to a car boot sale, auction, or online selling platform
• Up-cycle – if you enjoy bringing new life to old items, roll your sleeves up and get cracking!


Low budget colour pop

If you want a quick burst of colour to refresh a room at a low cost, we love creating colour accents in a space using items such as:

• Faux flowers to brighten the space with zero maintenance
• A fresh pair of curtains in a striking bold colour
• Colourful canvases or framed prints to change up the walls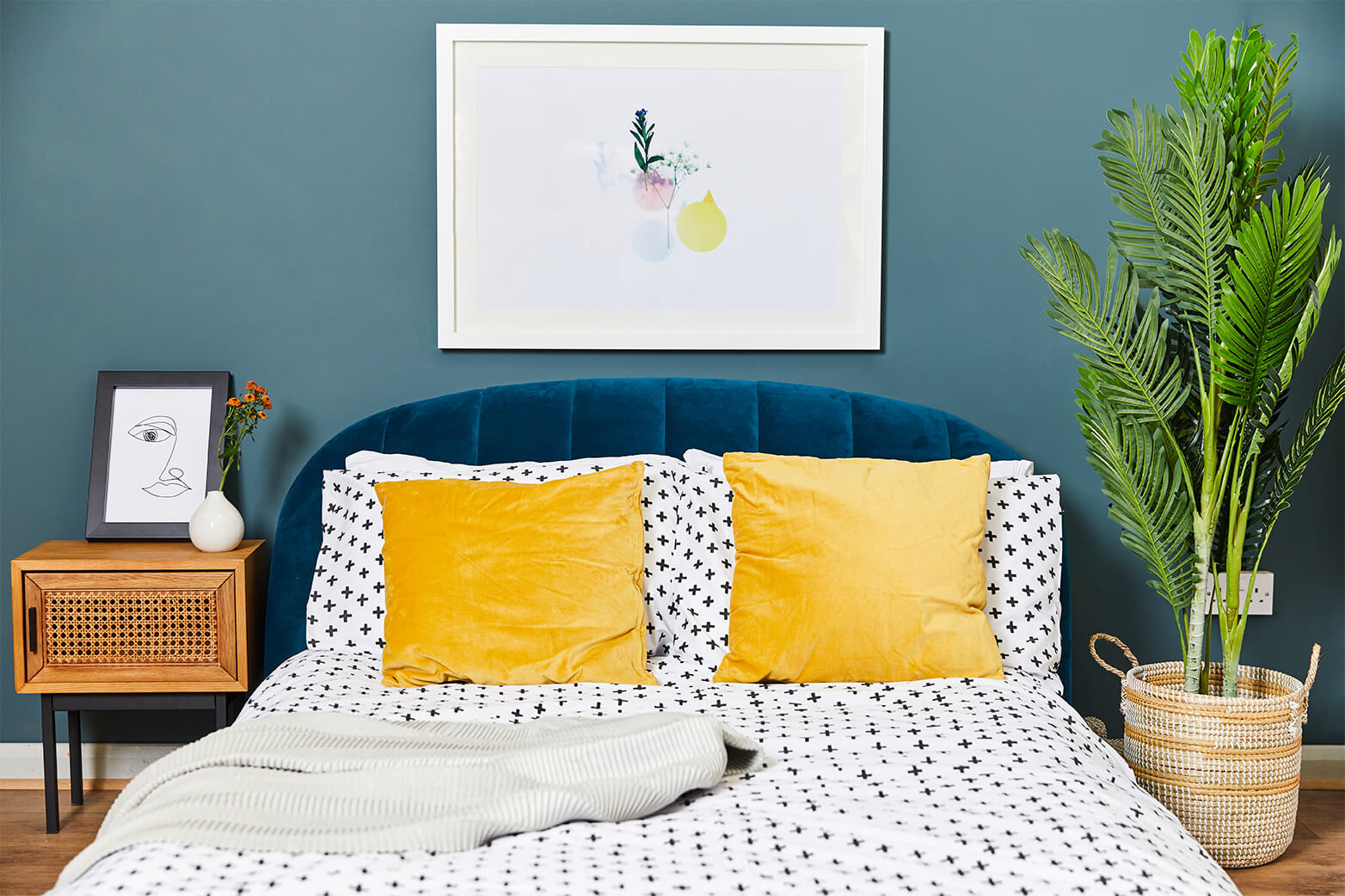 Talking of walls...

As mentioned above, a great way to refresh the room decor as part of your spring cleaning is to update your wall art. A great way to do this is with some more recent memories or by introducing something a little different:

• Display some prints of your loved ones on Christmas Day last year
• Create a collage of family days out and birthdays from the previous year
• Framed star prints look beautiful in a dining room space or bedroom
Child's play

On your journey around the house when you assess your rooms, you might notice that your child has outgrown their bedroom decor. It's an easy job making a room more age appropriate. We recommend a lick of paint, a change of soft furnishings and some new prints to reflect your child's changing interests.

We're so glad the sun's coming out and we can get started on our spring cleaning – and we hope your interior design refresh will help you enjoy the new season and its bright new beginnings!

Tags spring cleaning, home decor, custom photo prints, canvas, star map, collage prints, canvas prints, colourful wall prints, wall art, photoprints, wall art, home decor ideas
---
Related Posts
By / 26 July, 2022
If you fancy something a little different, take a look at these awesome ideas for retro canvas prints – they're a little like traditional canvas prints, but with a cool vintage vibe...